Batman Batman Automobilia Collection #01 t/m #32 + Special #2

Aus privat-collection einer meiner kunden, alle auto's sind sealed in die display cases + magazinenwie zu sehen auf die bilder. Dieser collection in mint condition kann nicht getauscht werden nach kauf.

The Batman Automobilia Collection gives collectors the most definitive collection of Batman's vehicles ever assembled. These amazing die-cast vehicles reproduce the Batmobiles that have been seen in comics, on television, and in the blockbuster Batman movies since Batman's debut in 1939. Each Batmobile comes with a unique 3-D lenticular backdrop that creates a detailed scene of the Dark Knight and his vehicle. Perfectly reproduced at 1:43-scale and made of zinc alloy, these die-case vehicles have additional metal castings for extra detail, including gadgets. Every vehicle also comes with an informative 12-page magazine that looks at the history of the vehicle - and Batman himself.



#001 - 1989 "Batman" Batmobile 1/43 Scale Vehicle & Magazine:


 #002 - 1966 TV Series Batmobile 1/43 Scale Vehicle & Magazine:
#003 - 2005 "Batman Begins" Tumbler 1/43 Scale Vehicle & Magazine:

#004 - 1994 "Batman Forever" Batmobile 1/43 Scale Vehicle & Magazine:

#005 - Detective Comics #400 Batmobile 1/43 Scale Vehicle & Magazine: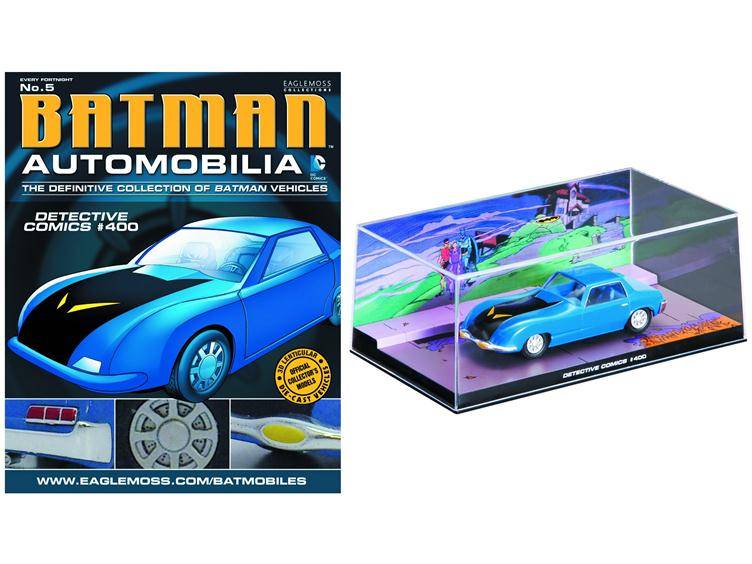 #006 - Detective Comics #156 Batmobile 1/43 Scale Vehicle & Magazine: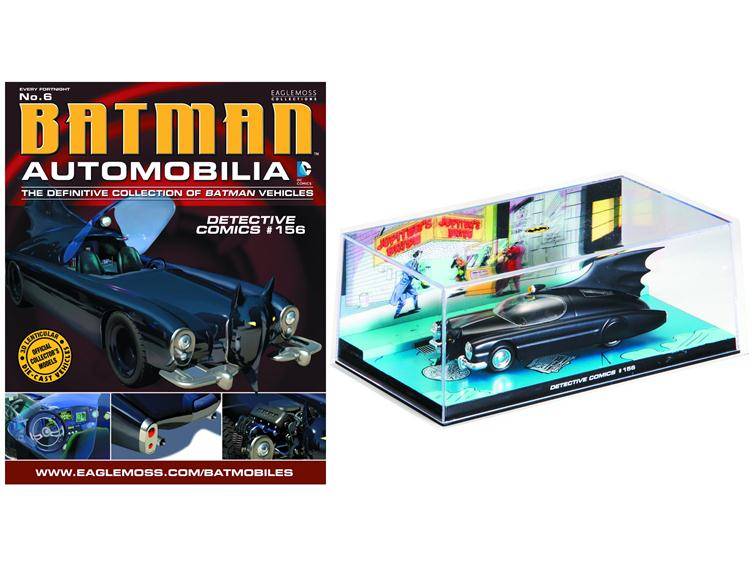 #007 - Batman #575 Batmobile 1/43 Scale Vehicle & Magazine: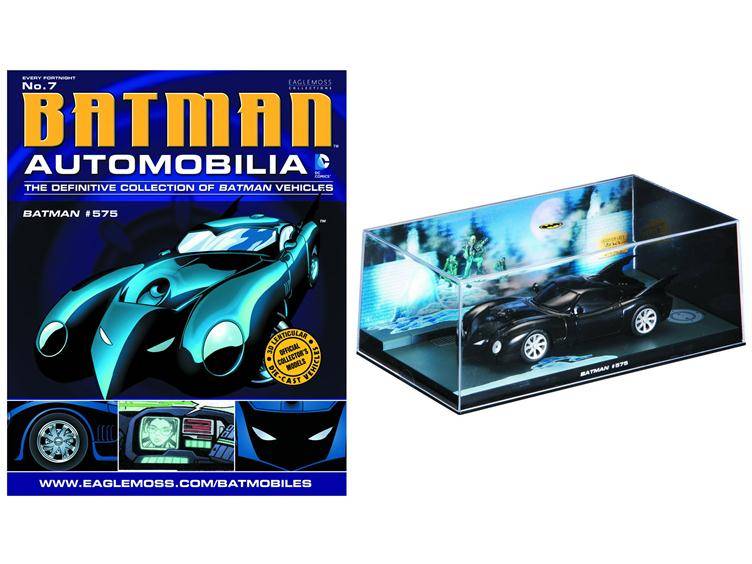 #008 - Batman: The Animated Series Batmobile 1/43 Scale Vehicle & Magazine:

#009 - Batman #5 Batmobile 1/43 Scale Vehicle & Magazine: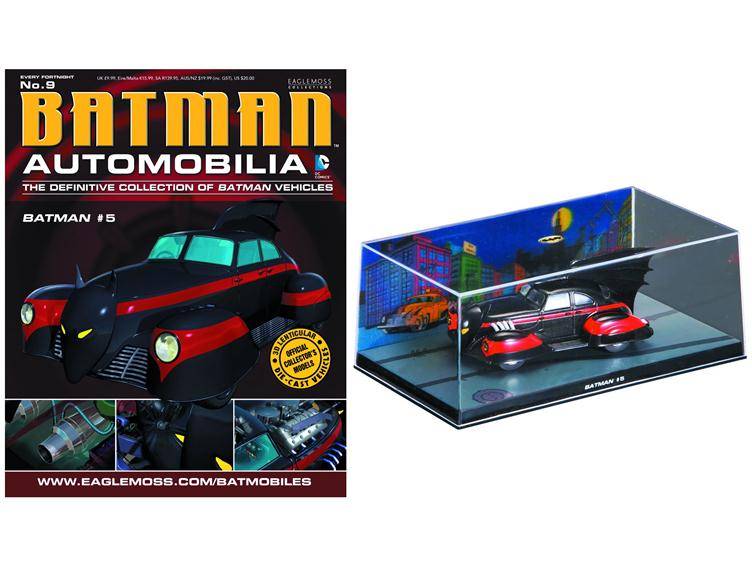 #010 - Batman #311 Batmobile 1/43 Scale Vehicle & Magazine: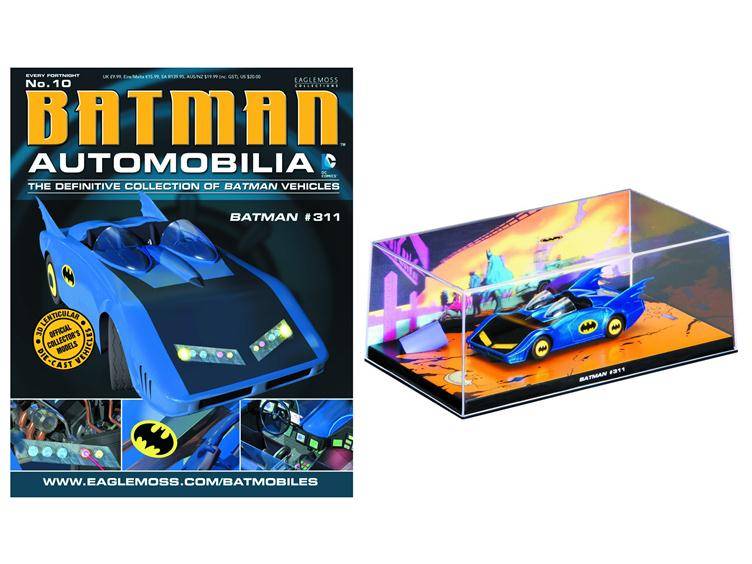 #011 - "Batman The Dark Knight" Bat-Pod 1/43 Scale Vehicle & Magazine:

#012 - Batman Detective Comics #27 Batmobile 1/43 Scale Vehicle & Magazine:

#013 - Batman Detective Comics #601 Batmobile 1/43 Scale Vehicle & Magazine: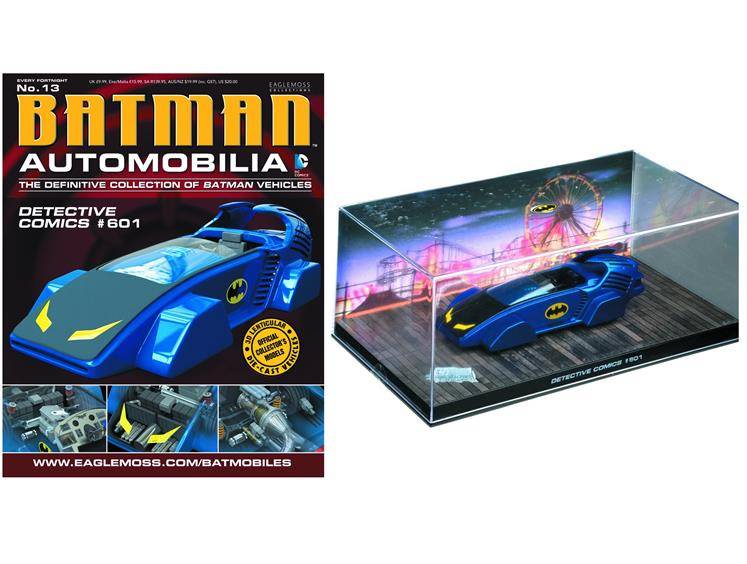 #014 - Batman The Brave & The Bold 1/43 Scale Vehicle & Magazine:

#015 - Batman & Robin #1 Bat 1/43 Scale Vehicle & Magazine: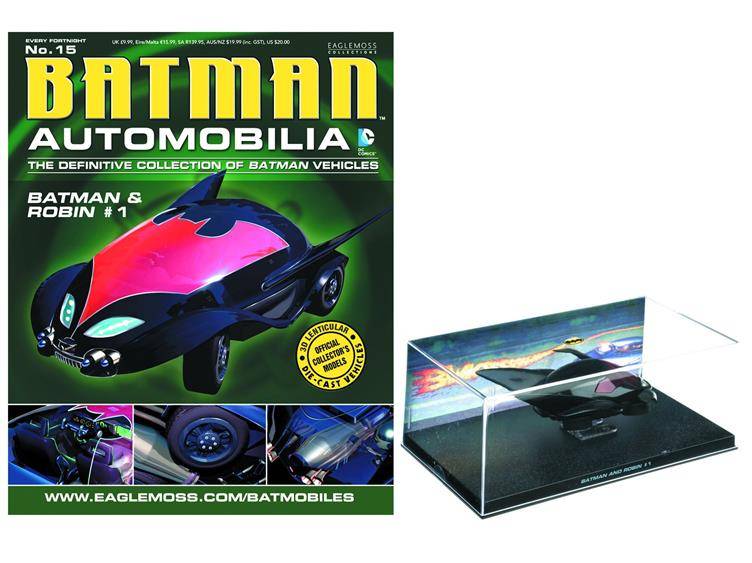 #016 - Batman & Robin Movie 1/43 Scale Vehicle & Magazine:

#017 - Batman Issue #37 The Jokermobile 1/43 Scale Vehicle & Magazine:

#018 - The Batman Animated Series Batmobile 1/43 Scale Vehicle & Magazine:

#019 - Detective Comics #371 Batmobile 1/43 Scale Vehicle & Magazine: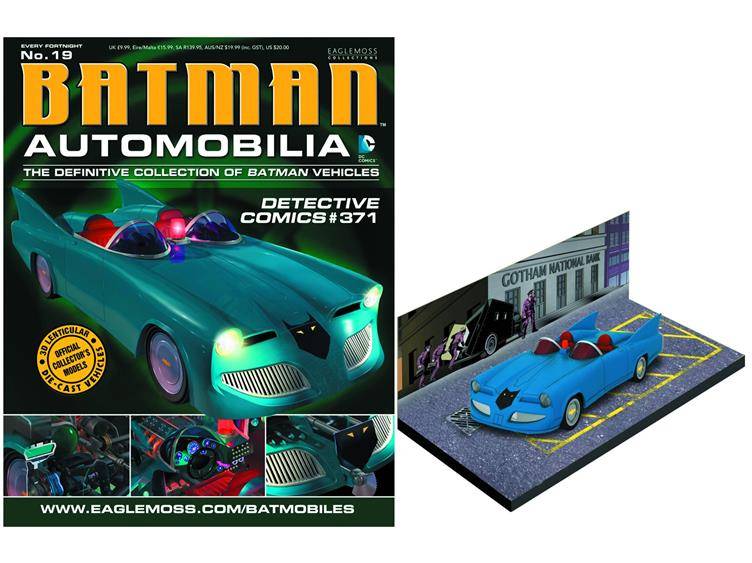 #020 - Batman #652 Batmobile 1/43 Scale Vehicle & Magazine:

#021 - Detective Comics # 456 Batmobile 1/43 Scale Vehicle & Magazine:

#022 - Batman #164 Animated Batmobile 1/43 Scale Vehicle & Magazine:

#023 - Detective Comics #394 Batmobile 1/43 Scale Vehicle & Magazine:

#024 - Batman Classic TV Series Batboat 1/43 Scale Vehicle & Magazine:

#025 - Legends of The Dark Knight #15 Batmobile 1/43 Scale Vehicle & Magazine:

#026 - Detective Comics #219 Batmobile 1/43 Scale Vehicle & Magazine:

#027 - Legends of The Dark Knight #156 Batmobile 1/43 Scale Vehicle & Magazine:

#028 - Detective Comics #122 Batmobile 1/43 Scale Vehicle & Magazine:

#029 - Detective Comics # 362 Batmobile 1/43 Scale Vehicle & Magazine:

#030 - Classic TV Series Batcycle 1/43 Scale Vehicle & Magazine:

#031 - Detective Comics #591 Batmobile 1/43 Scale Vehicle & Magazine:

#032 - Legends of The Dark Knight Issue #64 Batmobile 1/43 Scale Vehicle & Magazine:

Batman Automobilia Collection Magazine Special - Batman: The Dark Knight Returns: